Discover the top reasons why people fail and how to make sure you aren't one of them.
It's a rite of passage for many youngsters that to find their independence; they take their driving test.
The test itself has had to change over time to adapt to Britain's changing traffic demands, and as a result, many would argue that the test has become harder.
However, driving test statistics from the Driver and Vehicle Standards Agency show that, give or take a percentage or two, over the last ten years or so, the pass results are relatively similar.
Source: Driving and Vehicle Standards Agency
According to the DVSA's chief driving examiner, Mark Winn, 'The driving test was changed to make sure new drivers have the skills they need to help them through a lifetime of safe driving – not to make it harder.'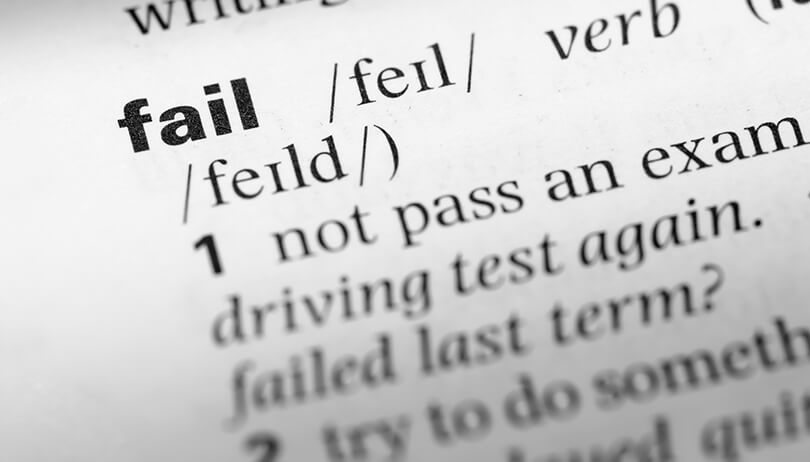 There are several reasons people tend to fail their driving tests. Still, the main reason appears to be an incorrect observation of traffic at junctions, closely followed by improper use of mirrors.
A staggering 368,047 people failed their tests for these two reasons alone; insufficient observation at junctions and not using mirrors effectively when changing direction!
Mr. Winn, who is responsible for influencing policy development of driving, riding and road safety standards, continues…
'Failing to look properly at junctions is the most common serious or dangerous test fault and the largest cause of accidents in Britain. Good observation, including proper use of mirrors, is a crucial skill that drivers must learn.'
The DVSA's top 10 reasons for failure.
Control of steering wheel

Turning right at junctions

Failing to move off safely from a stationary position

The positioning of the car on the road

Stalling or accelerating quickly when starting

Response to traffic lights

Response to traffic signs
Most people who pass will have made at least one mistake when driving – however, some drive through the driving test with no errors at all. However, it appears that most people tend to fail the driving test on their first attempt.
The DVSA – the Driver and Vehicle Standards Agency believes that not enough practice and nerves are enormous contributors to failing the driving test.
Once you've taken your driving test, you are given a driving test report, which tells you what you need to do next time to pass. You will automatically fail your driving test if you make a serious or dangerous fault – also known as majors.
So, if you don't want to fall into the trap of being one of those who fail the driving test, take notice of what the Highway Code says about these typical faults…
Look all around before emerging from a junction, and do not cross or join a road until there is a gap large enough for you to do so safely.
Use your mirrors frequently so that you always know what is behind and to each side of you and use them in good time before you signal or change direction or speed.
Maintain a steady course and position the vehicle correctly in the road.
Nerves are also going to be a substantial contributing factor to possibly failing your driving test, but if you are fully prepared, then fingers crossed, you'll pass!