Did you pass your driving test first time? The practical driving test pass rate for young drivers is at an all-time low – just 45.7% of drivers pass their test during their first attempt. This number has dropped 3% since 2015. It's not just the practical, either; theory test pass rates have also dropped nearly 20% since 2010.
Car insurance company Zuto found that the UK has the 16th rated hardest practical driving test in the world, alongside one of the hardest written theory tests too, with over 50 questions.
Our driving school in Birmingham set out to look at how the UK's practical driving test has developed and changed throughout history, so you can be more ready when taking your practical driving test in Birmingham.
Before the UK had a practical driving test
Life before there was a mandated driving test was pretty different. In 1921, there were only 1 million drivers in Britain. By the time the first practical driving test was required, there were 3 million drivers on the road.
Before the test, hundreds of thousands of copies of The Highway Code were sold each year. It was first published in 1931, when only 2.3 million vehicles were on the roads in the UK, yet around 7,000 people were killed each year in motoring accidents. Costing just 1p, it contained adverts for some of the oldest companies in the motor industry; Autocar Magazine, BP and the RAC. It was just 18 pages long; a quick read compared to the 140 page book we have today.
The first practical driving test
In March of 1935, the first voluntary test was introduced by the Road Traffic Act. It was suggested to be voluntary in the first few months, because a mandated driving test would see a rush of people, and they couldn't cope with the demand.
In June of 1935, compulsory testing was issued for anyone who started driving from April 1934 onwards, with a practical driving test pass rate higher than today of 63%.
In preparation for compulsory testing, Ford released a film so that the drivers could see what lay ahead of them.
Driving into the 1960s
During the 1960s, cars became more affordable, which meant there were plenty of new drivers taking to the roads.  By the end of the decade, UK roads were bustling with over 20 million drivers.
In the 1960s, there were four major changes to the practical driving test:
A sight test was included to be able to read number plates.
The price of the driving test increased.
Vehicles used in the test must not have dual accelerator control.
Separate driving licence groups were created for automatic vehicles
Driving in the new millennium
What to expect in your practical driving test
The 2017 changes to the test saw the sharpest decline in pass rates for the practical driving test. We believe that if you're fully prepared, you stand a much better chance of passing, so here is our guide as to what to expect.
There are 5 parts to your driving test:
An eyesight check
'Show me, tell me' safety questions
General driving ability
Reversing your vehicle
Independent driving
The test is around 40 minutes long for both automatic and manual cars.
Eyesight check
You will need to read a number plate at a distance of 20 metres for new style number plates and 20.5 metres for old style number plates. This is crucial: if you fail your eye check, then you will fail the test, so remember to bring your glasses or contacts if you need them for driving.
'Show me, tell me' vehicle safety questions
'Tell me' questions will be at the start of your test before you drive and will involve you explaining to the examiner how something works.
'Show me' questions will happen while you're driving, and involve you showing the examiner how to perform a task or where a part of the car is.
General driving ability
To assess your general driving ability, you will need to drive in various conditions and on different road types, except motorways.
You will need to demonstrate you can pull over and pull away during your test by doing one or more of the following:
Normal stops at the side of the road
Pulling out from behind a parked vehicle
A hill start
Emergency stop
Reversing your vehicle
You will demonstrate this through one of the following exercises:
Parallel parking at the side of the road
Parking in a parking bay
Pull up on the right-hand side of the road, reverse for around 2 car lengths, and rejoin traffic
Independent driving
By either following the sat nav or traffic signs, you will have to drive through your own decision making for 10 to 20 minutes to reach a destination.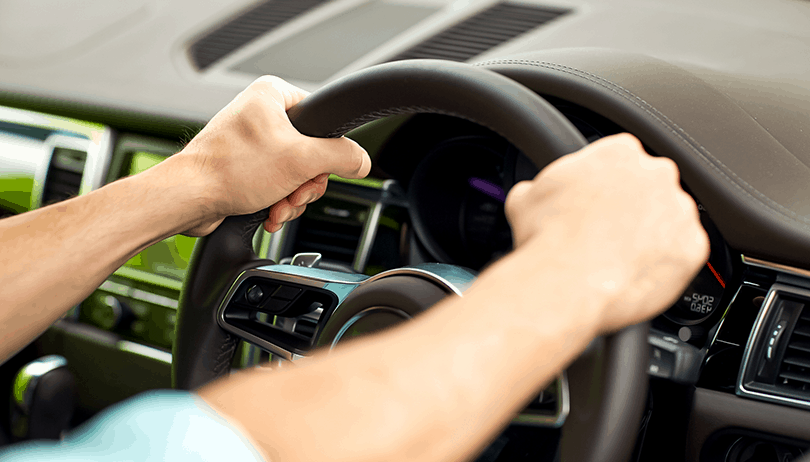 Getting prepared for your practical driving test in Birmingham
At our driving school in Birmingham, we work with drivers to ensure they are well-prepared, confident and safe drivers ready to pass their test first time.
We're different; we have a client-centred approach, focusing on teaching what you need in the way that suits you best. Book your free taster lesson with us today.
Acknowledgment – The Driver and Vehicle Standards Agency (DVSA) has given permission for the reproduction of the main image in this post, protected by Crown Copyright. DVSA does not accept responsibility for the accuracy of the reproduction.